EPH 2 Advanced Photovoltaics Trainer (PV)
EPH 2 Advanced Photovoltaics Trainer (PV)
EPH 2 Advanced Photovoltaics Trainer (PV)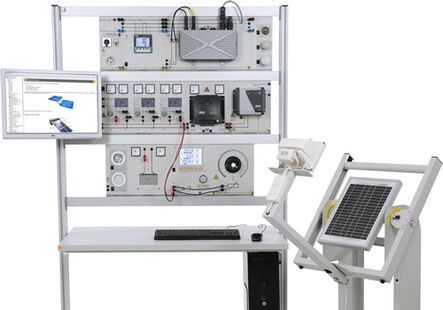 The solar trainer enables project work to be carried out with industrial components.
The solar trainer permits realistic simulation of the progression of the sun. Emulators make it possible to carry out the experiments in the laboratory without the sun.
The Interactive Lab Assistant Advanced Photovoltaic multimedia course is designed to convey the theoretical information and practical know-how, and performs the PC-supported evaluation of measurement data.