"Additive manufacturing" - the safe and reliable 3D printer for vocational training and continuing education
"Additive manufacturing" - the safe and reliable 3D printer for vocational training and continuing education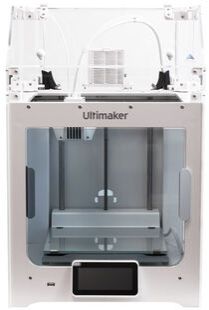 "Additive manufacturing" - the safe and reliable 3D printer for vocational training and continuing education
Lucas-Nülle offers an innovative, modular teaching-learning concept with educationally-designed materials covering the use of 3D printing in the vocational training environment. The entire educational concept is based on curricular requirements and promotes the six competence fields listed by Germany's Standing Conference of the Ministers of Education and Cultural Affairs (KMK) in the summary of its strategy for "Education in the Digital World".
Digitalisation is gaining ground. Lucas-Nülle's contribution: A safe and reliable 3D printer with an educational concept. 3D printing technology is already being used today in industry and other sectors. It makes it possible to develop completely new design and product functions in architecture, mechanical engineering, in construction, in automotive and industrial design, or in the aerospace industry. The versatile potential of this technology remains largely underutilised due to the lack of experts. That's why the specialists of tomorrow must be trained in additive manufacturing and the associated media and technical expertise today. Those training and educational offerings are not currently available, however.
Industry 4.0 (smart factory) needs specialists with a good Education 4.0 and cannot be built on new technologies alone. As compared with other countries, Germany's educational landscape lags far behind in digital education and the expansion of digital infrastructure. For well-trained specialists to be effectively prepared for the industry of tomorrow, however, extensive practical relevance is absolutely essential. This is an indispensable prerequisite for Germany to maintain its attractiveness as a location for industry and science also in future.