We stand for Quality
The highest standards of production
Lucas-Nülle training systems are manufactured in our own factory at our headquarters in Kerpen, Germany.
It is only possible to cope with such a complex and diverse product range when you have a highly motivated team of competent, responsible and experienced staff, technicians and engineers.
Efficient production processes
We use a cutting-edge PPS system to manage our production process. This system is the reason why we can guarantee our customers that
all our delivery deadlines can be kept.
Ensuring quality – setting standards
LN company philosophy puts great emphasis on the term quality as a component of its corporate strategy.
In addition to our commitment to ensure compliance with our agreed quality goals as required by ISO 9001, other numerous certificates give testimony to our high standard of quality. The processes, standards and audits specified and agreed to in these documents serve as a guarantee that our customers obtain quality goods and services they can rely on.

Comprehensive operational testing
All of our equipment undergoes extensive operational testing before leaving our premises. In the course of this testing, we adhere to and even exceed the strictest guidelines and stipulations.
Dekra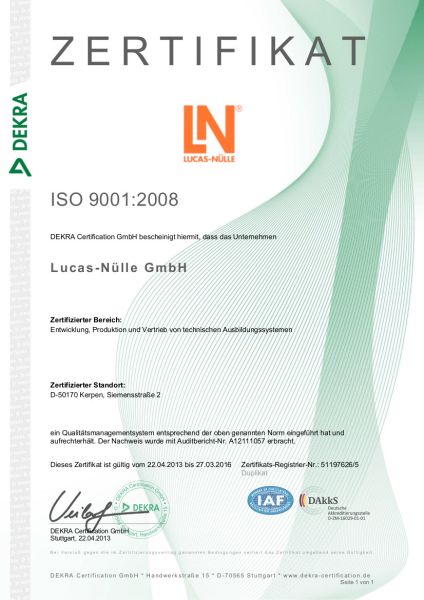 Worlddidac