"With the right qualifications, electric vehicle training is possible worldwide."
The Institute of the Motor Industry (IMI) offers training institutes around the world internationally recognized qualifications.
Lucas-Nülle: Hello Graham, what is your impression of the importance of EVs at international training centers?
Graham Allan: "It's true, we work with automotive instructors around the world in a variety of fields, from national manufacturers' academies to local universities. Some have been involved with EVs from the very beginning, others are just getting started. This is very diverse. However, one thing unites all training centers: We hardly ever encounter reservations about electric vehicles. Technical progress makes training more varied and the high-voltage system is undeniably the most significant change our industry has ever experienced. As a result, we meet trainers who are passionate about training both the current and the next generation. For this reason alone, I am very optimistic that we will also succeed in qualifying for electric vehicles. The committed inquiries that we and Lucas-Nülle regularly receive from all over the world speak for themselves. Nevertheless, it is an enormous task and we are using our experience to tackle it".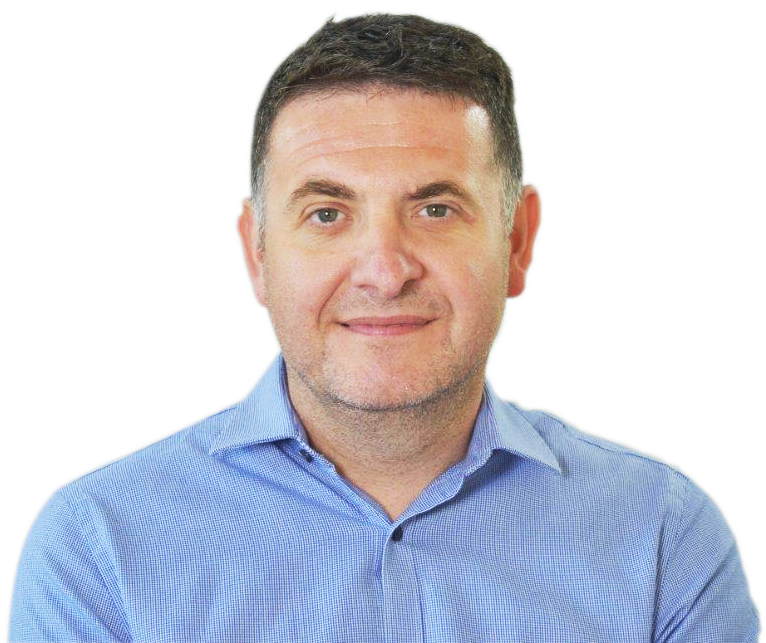 What are the biggest challenges for academies and universities in qualifying trainers for electric vehicles?
Graham Allan: "In terms of training resources, the various institutes have very different levels. However, there is one important common challenge: The safety of trainees and students during training on electric vehicles poses problems for most customers. The operating voltage of an electric or hybrid vehicle can simply be lethal if not handled properly. In some countries, the lack of a recognized training standard for electric vehicles is another challenge".
How does IMI help to answer this challenge?
Graham Allan: "When it comes to safety, the solution we have developed together with Lucas-Nülle is unrivalled. On a "real" car, you can never completely rule out the risk of such lethal voltages. But when you work with Lucas-Nülle CarTrain systems, this risk simply does not exist. If, on the other hand, national educational standards are lacking, then we as IMI can work with training providers, industry representatives and government education departments to establish IMI qualifications as a nationally recognized solution. Together we can offer a solution for every problem".
IMI is the organization with the most experience and expertise in the field of international motor vehicle qualification. Can you tell us more about the qualifications that IMI covers?
Graham Allan: "That can be answered quickly because the IMI covers all topics relevant to the motor vehicle. Our qualification for electric and hybrid vehicles is now in its third generation and was developed in cooperation with the world's leading OEMs. Recently, this electric vehicle qualification also includes commercial vehicles. And, as already mentioned, qualifications are also available for all other automotive topics: Be it maintenance and repair of construction machinery and motorcycles, be it accident repairs and customer service or be it vehicle sales. We are a full-service provider for automotive training".
The certification market is huge and almost beyond comprehension. Why is the IMI offer more relevant than others?
Graham Allan: "We have built up a strong network over many years, which has a name and from which our members benefit. Our experience is unique in the industry and has enabled us to develop relevant solutions for governments, OEMs and educational institutions. More than 600 IMI-approved centers and strong partners in 35 countries now qualify 110,000 automotive technicians each year worldwide. From a global perspective, IMI therefore plays an important role in qualifying a sufficient number of competent specialists. No other institute is in a position to implement new technologies at training centers around the world as we are able to. The principle is simple: Whoever is an IMI member meets the highest standards for the international automotive industry. That is what we work for".
Our developers have tailored our hardware and courses specifically to the IMI qualifications. How do you experience this collaboration?
Graham Allan: "Our partnership enables both parties to take their respective solutions to the next level. Individually, both have been successful in global markets, but together we offer a true one-stop solution. The cooperation with Lucas-Nülle is the only one of its kind for IMI. In the field of electric vehicles, Lucas-Nülle is simply the only supplier whose equipment is able to meet our requirements for high-voltage training. That is how we came together. It is currently exciting to see how we complement each other in terms of our markets. Thanks to the LN systems, we were able to certify centers in Ecuador and Iceland for the first time. In both countries we are now working on establishing our EV qualifications as a national standard. The partnership has also helped us to consolidate the Chinese market. China is undoubtedly the largest market for electric vehicles and our HV qualification is now standard there. In addition, in the short time we have been working together, we have already been able to initiate promising discussions with academies in India, South Africa, Australia and the Middle East."
What do IMI members who have already gained experience with Lucas-Nülle equipment say about this new form of education? Does it help them to deliver the qualifications?
Graham Allan: "Without doubt, the cooperation has helped our approved centers to deliver IMI EV qualifications safely and effectively. High voltage presents the institutes with a variety of practical hurdles. But the Lucas-Nülle training systems have always provided an answer. Examples? A prestigious British sports car manufacturer has told us that it is not even possible for manufacturers' academies to train on real vehicles. The super sports cars are far too expensive for that. In the past, if a modern vehicle was able to be used for training, someone had to invest a lot of time in dismantling body parts before the relevant technologies were available. And then there was still the risk of damaging the vehicle. Another global manufacturer told us that the high-voltage isolation plug cannot simply be removed and replaced with the frequency required for training. There, too, the realization has grown that training on real HV vehicles is unrealistic. Apart from the manufacturers, I can think of dozens of responses from different colleges. The trainers there are really enthusiastic about the possibility of finally being able to conduct real high-voltage training safely. Colleges usually work with larger groups. In contrast to a real vehicle, the LN equipment allows all course participants to be fully exposed to the high voltage. And the practical experience leads to better training success. Last but not least, many trainers are delighted that Lucas-Nülle is making the subject comprehensible in the training rooms away from the workshop".
Is there any cooperation beyond electric vehicles and high-voltage technology?
Graham Allan: "I see great potential there, yes. We have started our joint journey with electric vehicles very purposefully and have thus, for the first time, created a complete, global solution for the most important technological progress in our industry in education. But a much greater revolution is already looming on the horizon: Autonomous vehicles and networked road traffic. In the future, vehicles will no longer function on their own, but only in their networked environment. It is obvious that this spatial networking will also require a completely different infrastructure for training workshops. Maintenance and repair must be taught using an equally innovative educational approach. Here we are holding very exciting discussions with each other, which will expand our partnership. Right now we are just scratching the surface of our possibilities".
So a cooperation for the brave new world of tomorrow?
Graham Allan: "Not only, we offer more than just dreams of the future and answers to change. The technological revolution may be advancing rapidly, but traditional vehicles with combustion engines are alive and kicking and will continue to be so for a long time to come on international roads. For this reason, we are working on coordinating the Lucas-Nülle training systems and the IMI qualification in these areas as well. Whatever your thoughts on the future of the automotive industry, you can be sure that our partnership will provide you with a training solution that will help you along the way".
Thank you for the interview, how would you summarize your message?
Graham Allan: "With the right qualifications, electric vehicle and motor vehicle training is successful worldwide. I am optimistic that we can create a bright future for our automotive sector; populated by highly skilled and professional workers. If you are facing a specific challenge, simply contact IMI or your contact person at Lucas-Nülle. Together we will find a suitable solution!".
About IMI:
The Institute of the Motor Industry (IMI) was founded in 1920. Similar to today, the automotive world was then undergoing a technological change. At that time, the IMI was intended to strengthen confidence in the young British automotive industry by ensuring that mechanics were qualified. Since then, the institute has accompanied all innovations related to the automobile and has responded to every change with training programs for employees in the industry.

Today, IMI works with automotive training centers around the world. Institutes certified by the IMI meet the highest training standards in the automotive industry. Obtaining an IMI qualification at one of these centers opens up numerous career paths for automotive minded people. A place on the IMI professional register is a strong argument for any employer looking for skilled workers.