Up to speed with the mobility turnaround
Volkswagen's training centre in Zwickau
Volkswagen has a mission: it wants electric vehicles to be affordable for everyone. That is why the group is currently in the midst of a development process that will see it become the leading supplier of electric vehicles. Training is a key component of this transformation. The company is intensively preparing its employees for new production methods and jobs linked to increasing digitalization and electrification – as manifested, for example, in the new "modular e-drive" vehicle architecture or the increasing automation in the manufacturing process.
Biggest training offensive in Volkswagen's history
The Zwickau site is playing a pioneering role in the transformation of Volkswagen's global production network and is currently in the process of becoming the largest and most efficient electric car plant in Europe. The last combustion engine model rolled off the production line here in July 2020. Now the plant is producing the ID.4 – the first all-electric Volkswagen SUV.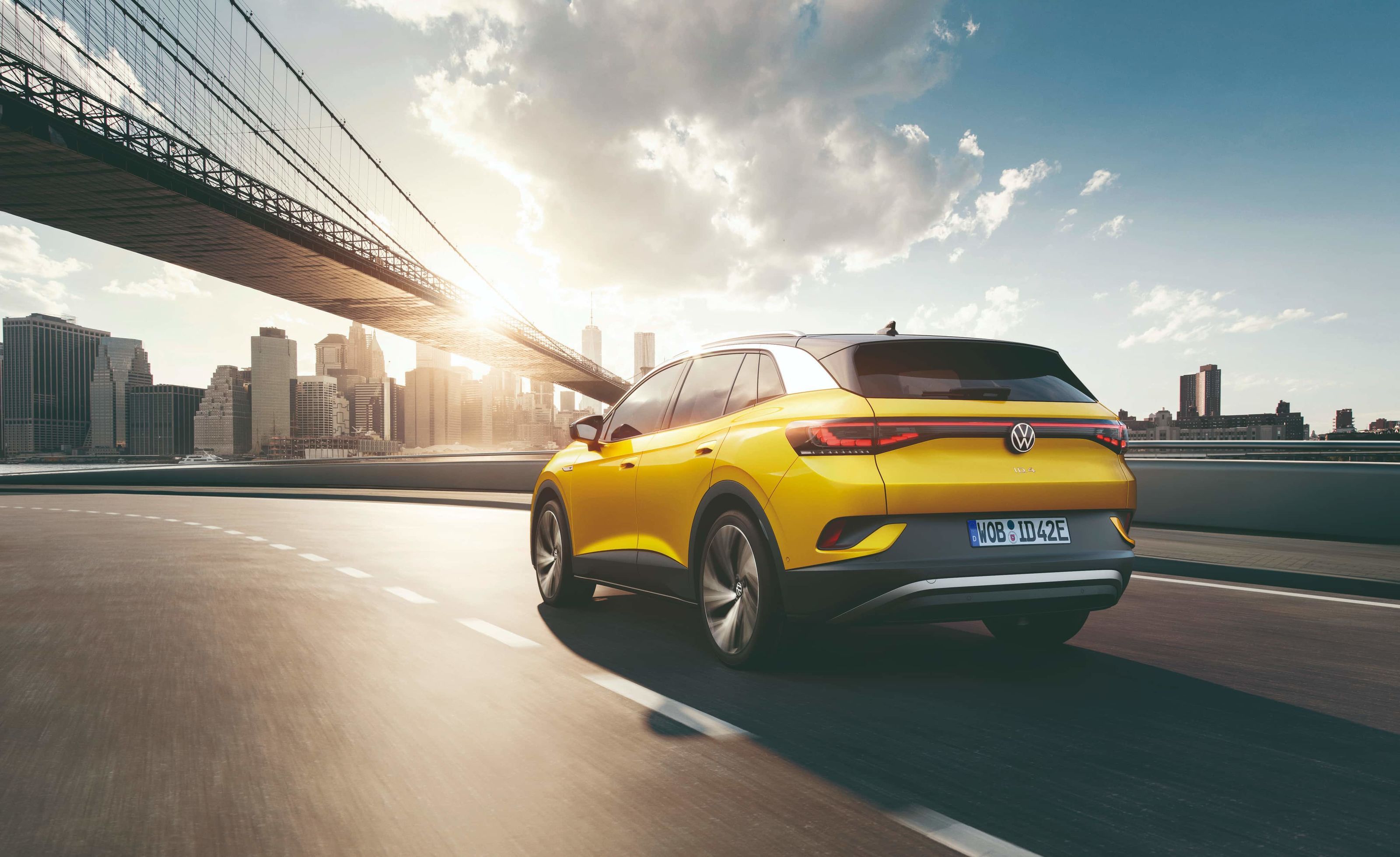 Consequently, in order to facilitate this process, the Volkswagen Bildungsinstitut (VWBI) training centre in Zwickau has launched the biggest training and qualification offensive in the group's history. At the site in Saxony, over 8,000 employees have been, and are being, prepared for the changes that are necessary to switch from internal combustion engines to an all-electric drive system. "Our aim is to provide all our employees with the best possible training that will enable them to produce large numbers of top-quality electric cars," explains Dr Holger Naduschewski, Managing Director of the Volkswagen Bildungsinstitut training centre.
The instructors and trainers have spent a long time preparing for the mammoth task that this transition represents. The training centre has boosted its personnel capacity, particularly in high-voltage and automation technology. The company has also invested heavily in new technology, IT and robotic systems in Zwickau. "We are working with around 90 training partners to cover the different training segments and source the best experts as trainers in each segment. The challenge is an enormous one. Over a short period of time, we are providing training of the highest standard covering over 300 topic areas," says Dr Naduschewski.
Training centre working with Lucas-Nülle to develop solutions for key area
One of the key tasks of this training offensive is to prepare the employees for high-voltage technology. So far, some 1,000 employees and trainees from the automotive industry and its suppliers have received special high-voltage training.
This training takes up to 52 days and leads to one of three certificates that meet trade association requirements: certified electrically competent person (gEFK) or certified electrically competent person for specified activities (EfffT). In addition, other employees at the plant are receiving high-voltage awareness training.

The training centre is the only regional training and testing provider authorized by the IHK (Chamber of Commerce) to train, test and certify electrically competent persons. The trainers also offer specially modified high-voltage training modules and qualifications to meet specific customer requirements. Another important aspect is that the VW training centre also offers an extensive range of special courses for the police, fire, rescue and recovery services to enable them to deal with emergencies involving hybrid and electric vehicles in the proper way and thereby save lives without endangering themselves or others.
"Lucas-Nülle GmbH and the VWBI training centre have been reliable partners for over 15 years. Over this period, both companies have profited from this cooperative partnership, especially in automotive technology, and harnessed synergies to develop effective training systems." Remo Dietrich, Head of the Automotive Technology Occupational Area
Particularly in the area of high-voltage technology, which is so important at the present time, the instructors and trainers in Zwickau work intensively with the Lucas-Nülle training systems. For the various HV qualification programmes, the trainers make use of, among other things, an automotive electrics exercise board, a high-voltage and air conditioning training board and a high-voltage battery diagnosis and repair board, as well as the CarTrain "High-Voltage and Air Conditioning Training System". This innovative training portfolio is rounded off by digital web-based learning programmes which the participants can continue to use after successful course completion.
"We even plan to intensify our cooperation in the future, particularly in the area of high-voltage technology," says Remo Dietrich, looking ahead. He goes on to add: "Discussions in this regard have already begun and we look forward to continuing to shape the provision of state-of-the-art training of specialists for the electric vehicle industry together with Lucas-Nülle."