How to keep pace with the world of KNX
The "KNX building automation - fundamentals" training system provides structure and context to the world of networked building systems.
Smart buildings are providing more and more features in the areas of living comfort, security or energy management. KNX is the most popular bus system used in building automation. For that reason, a basic understanding of this technology is a must for anyone dealing professionally with networked buildings.
A well-thought-out and efficient concept is required to impart this know-how. Otherwise, confronted by so many different features and functions, the student can easily lose touch with the entire system. The "KNX building automation - fundamentals" training system provides structure and context to the world of networked building systems. Trainees use this system based on KNX technology to learn how to carry out installation, parametrization and application of a host of functions with uniform equipment that is also state-of-the-art.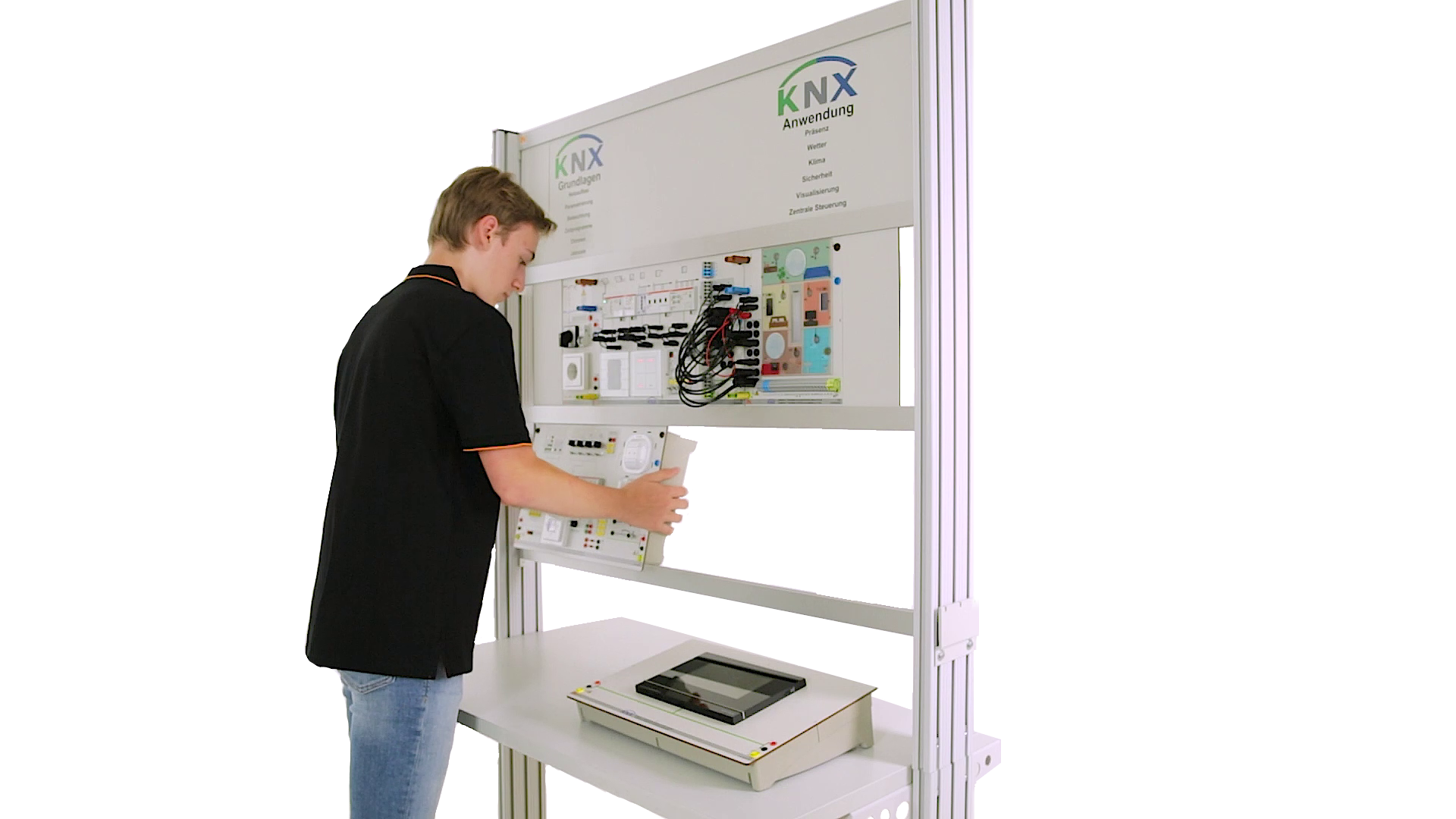 The hardware consists of a compact board equipped with all the KNX devices. An additional applications board contains the loads, like LEDs or shutter simulations. For a better understanding of the various functions, the student installs various overlay masks specific to the different applications. The system is equipped with the latest technology. It is comprised of standard devices like switches or shutter actuators as well as a 4-channel LED controller which controls commercially available LED strips.  Modern contact sensors control the actuators. A glass pushbutton with colour display visualises the operating status of the consumers. The wiring is performed either via 4-mm sockets or via connection terminals which are conceived especially for vocational training in industries.
The course software is the perfect guide for a smooth introduction to the KNX world. Step by step, the user becomes familiar with all the important fundamentals and the various functions while conducting practice-oriented experiments. Besides such standard applications as "light switching" and  "dimmers", the digital course covers important subjects like time-based and logic operations or background scene control. In the digital course, the student is instructed how to install and configure the equipment and how to use the programming software. This involves working with interactive animations and training videos. Questions and tests help monitor the students' progress.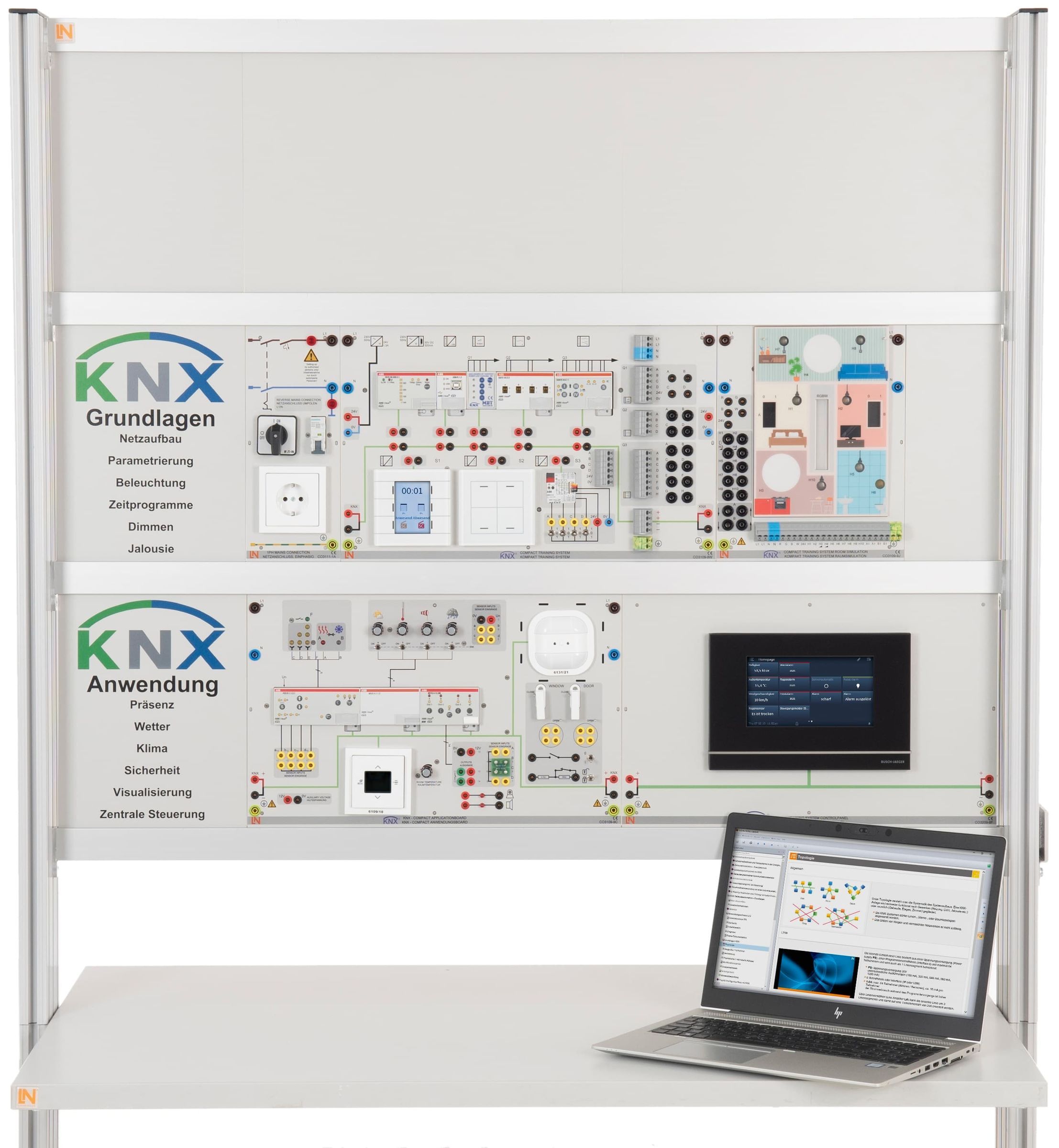 This basic training system can be expanded at will to cover any number of features. Trainees can combine it, for example, with external sensors or with other Lucas-Nuelle training systems, like the KNX application board or the KNX touch display. That way a practical, hands-on KNX training is accomplished with standard equipment across all essential functions and features of smart buildings.