Easy introduction to artificial intelligence with computer vision
Particularly for those working with technology, a basic understanding of how the field of machine learning changes how we operate and work with machines and systems is essential.
What are neural networks? What do they consist of? And how do you use them? Industrial-technical training must provide an answer to these questions as soon as possible. But how will we implement AI in the learning spaces?
"We have developed a system that allows teachers to deal with the topic in a detailed and practically orientated way."
Shalbus Bukarov, Product Manager for Process Control at Lucas-Nülle
"Our aim was to develop a practical introduction to machine learning that would convey its functional principle in a very simple and clear way," explains Bukarov.
Based on computer vision (CV), the learners approach the subject through different playful examples such as "rock paper scissors against AI". The system facilitates an understanding of the entire workflow involved in implementing an AI application, from acquiring sets of data to using the final algorithms. An important learning objective of this training system is also to give the users a sense of the advantages and possibilities of machine learning and to enable them to gain the skills to use it in a practical and targeted fashion.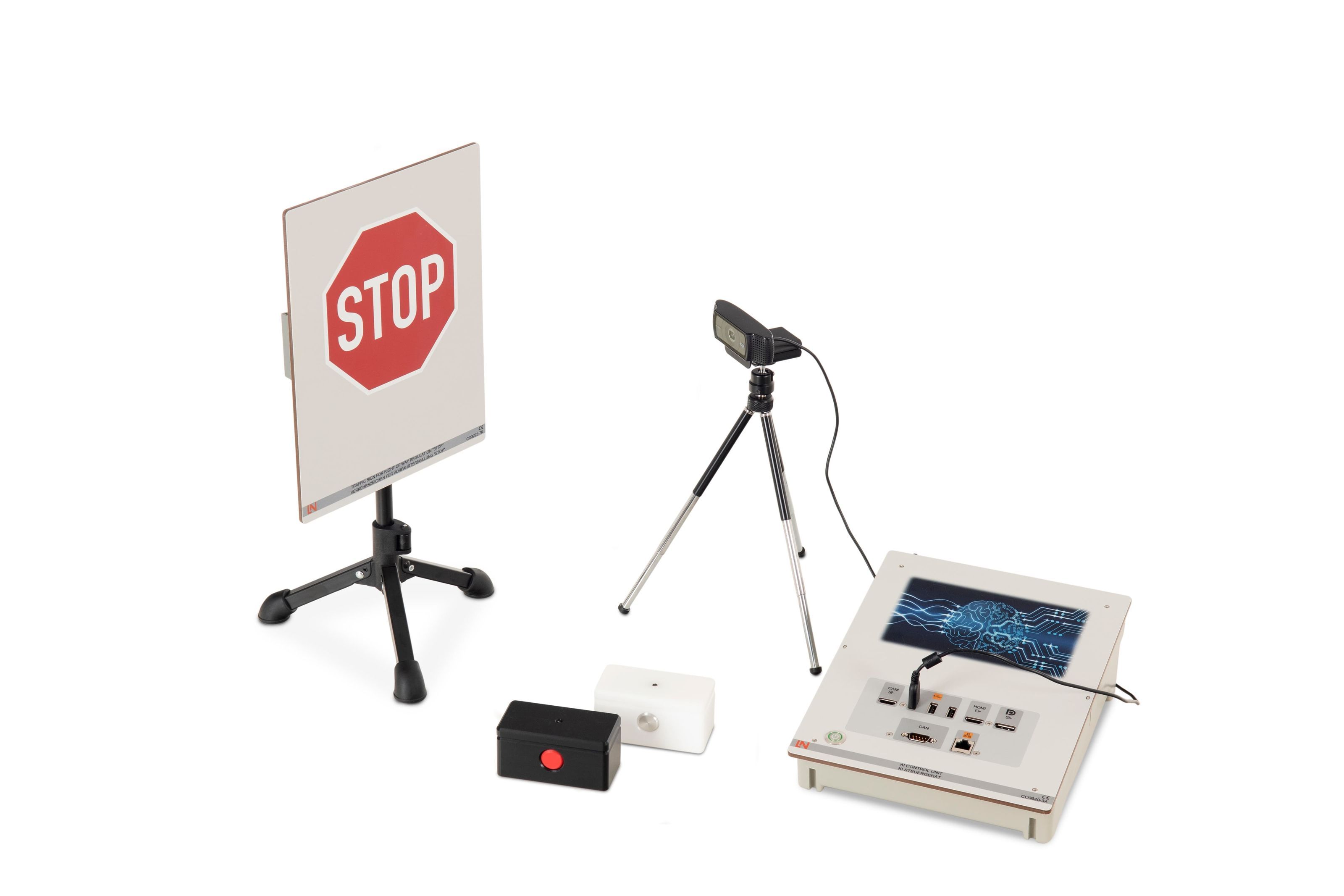 The AI control unit makes use of a machine-learning-optimized single-board computer and offers all the main interfaces with WLAN, USB, HDMI and CAN. There is also an HD camera with a tripod available for CV. No prior programming knowledge is required to work with the system. However, advanced users can also delve more deeply into the open code and thus gain skills in such software components as Python, Tensorflow and OpenCV.
"We have deliberately shaped our learning approach for AI in such a way that it can be used in as many learning scenarios as possible."
Shalbus Bukarov

Besides "rock paper scissors", there are other practically orientated machine learning scenarios for this purpose such as traffic sign recognition and optical quality control of produced workpieces. Based on this AI control unit, the topic can now take its place among other topics in the practice labs.