FabLab integration of Lucas-Nülle Smart Training
At Yncréa Hauts-de-France, Lucas-Nülle's Smart Factory system is the key element of the FabLab.
"Innovation increasingly happens at the interface between the different disciplines," the organization Yncréa Hauts-de-France states on its website. Three university institutes (HEI-ISA-ISEN) in Lille have combined their specialist fields under Yncréa's umbrella. The goal is to make transdisciplinary innovations a reality.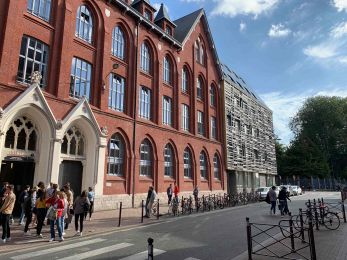 The organization's FabLab makes this development particularly clear. The laboratory was originally used for product type development at the HEI Lille engineering institute. Now the FabLab is gradually turning into a new kind of training factory that is essentially based on Lucas-Nülle's Smart Factory systems.
Interdisciplinary learning for 4th and 5th year students
"We mainly use this new tool with students of the three institutes who are in the later stages of their courses," says project manager Virginie Noirot, explaining the project. The aim is to supplement the usual mode of learning through practical experience. "The Training Factory puts learning in a global context. Rather than just concentrating on their own discipline, we want the students to be able to gain an understanding of how their subject is handled in an actual industrial context," Noirot explains.
The LN systems are a central element of this learning concept as the digital training factory is accessed by placing an individual order in the ERP Lab's webshop. "On top of that, additional learning content has greatly benefited us directly," says the project manager. For example, the system provides a very good explanation of the different levels of data processing between ERP and MES. "In addition, the students can learn new configurations in virtual models, which is also very useful," Noirot adds.
Integration of other systems into FabLab planned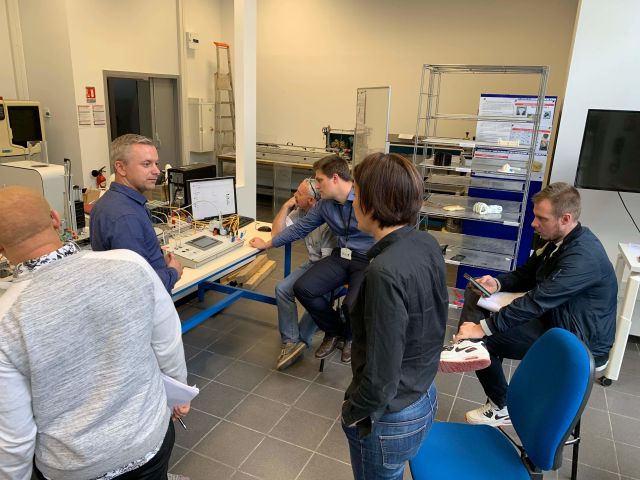 Beyond the Lucas-Nülle components, the students and engineers have already enhanced the system in Lille with other technologies. For example, the smart factory is already interlinked with the laboratory's milling machine and 3D printer. "To date, the smart factory has mainly been used for final-year degree projects," explains Noirot, who sees another important advantage for colleges: "The software is open and flexible. We are working on enhancing the current configuration with additional features such as a monitoring system.
We are going to connect other machines to the smart factory as well. We already have countless projects ready to go!" Finally, besides the many teaching possibilities, the new FabLab offers in higher education, it also performs another function for Yncréa Hautes-de-France: "The system is very popular with visitors as well," says Noirot.
"We are going to connect other
machines to the smart factory as well.
We already have countless
projects ready to go!"
Virginie Noirot, Project Manager 
Automation
Smart Factories