Computer-controlled, robust and safe process training in Houston
At Houston Community College's "Process Technology Project" faculty, students use a didactically optimized system to learn all about "distillation and rectification".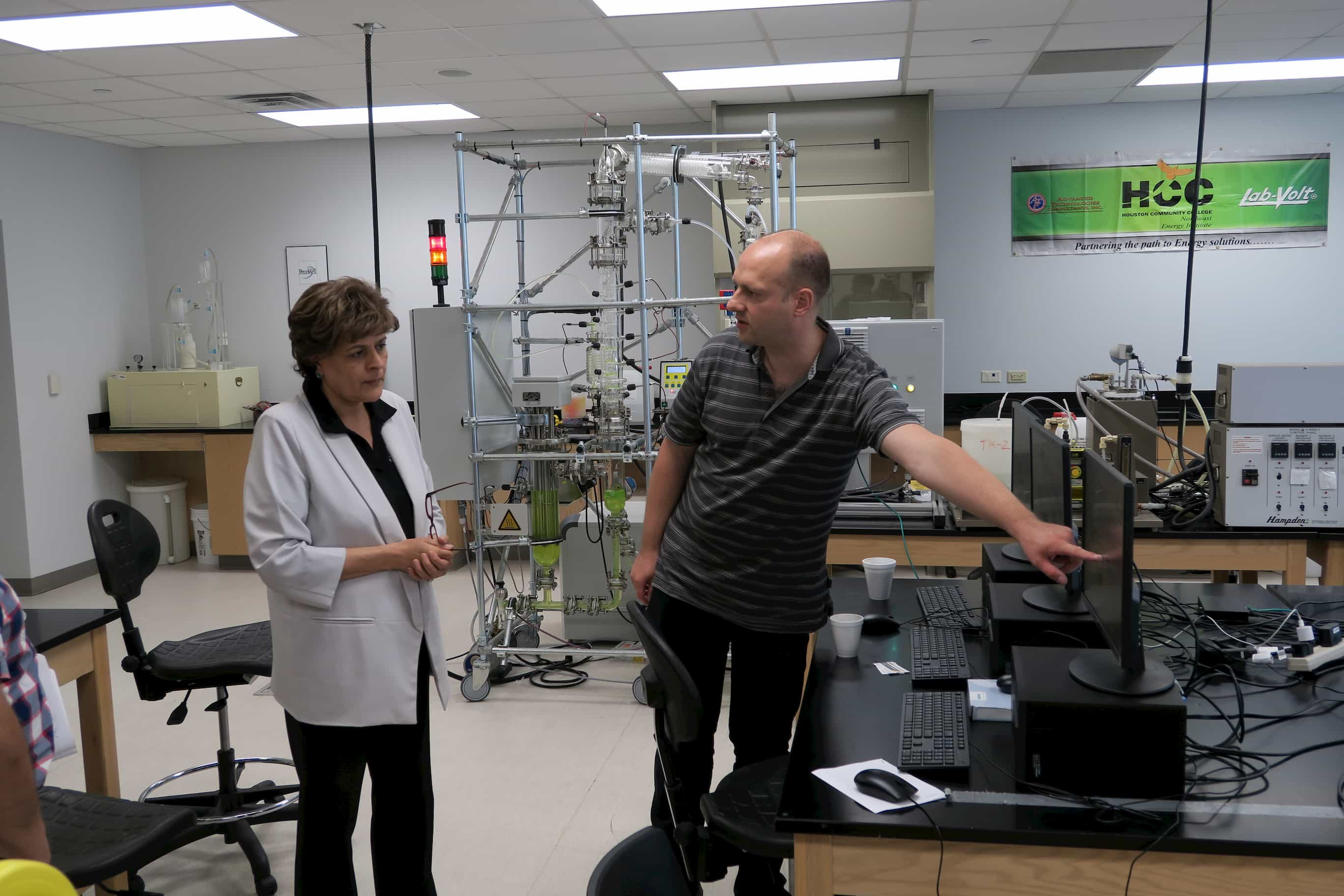 Quality sometimes manifests itself at unexpected moments. The glass system that forms part of Lucas-Nülle's "IPT 11 Rectification" process trainer is mounted in a mobile frame. When, during the installation of the process trainer, Lucas-Nülle instructor Frank Lang suggested moving the system along a rough, ungraded path, the Texan process engineers reacted with sceptical looks in the direction of the glass elements.
However, what may initially appear quite fragile is specifically designed for safe educational use in accordance with strict safety guidelines. So in the end, the "Process Technology" faculty's staff put their trust in Lang and the system, and the robust process trainer did eventually make it safely to its new home on the Northeast Campus.   
Safe learning environment and short set-up times simplify teaching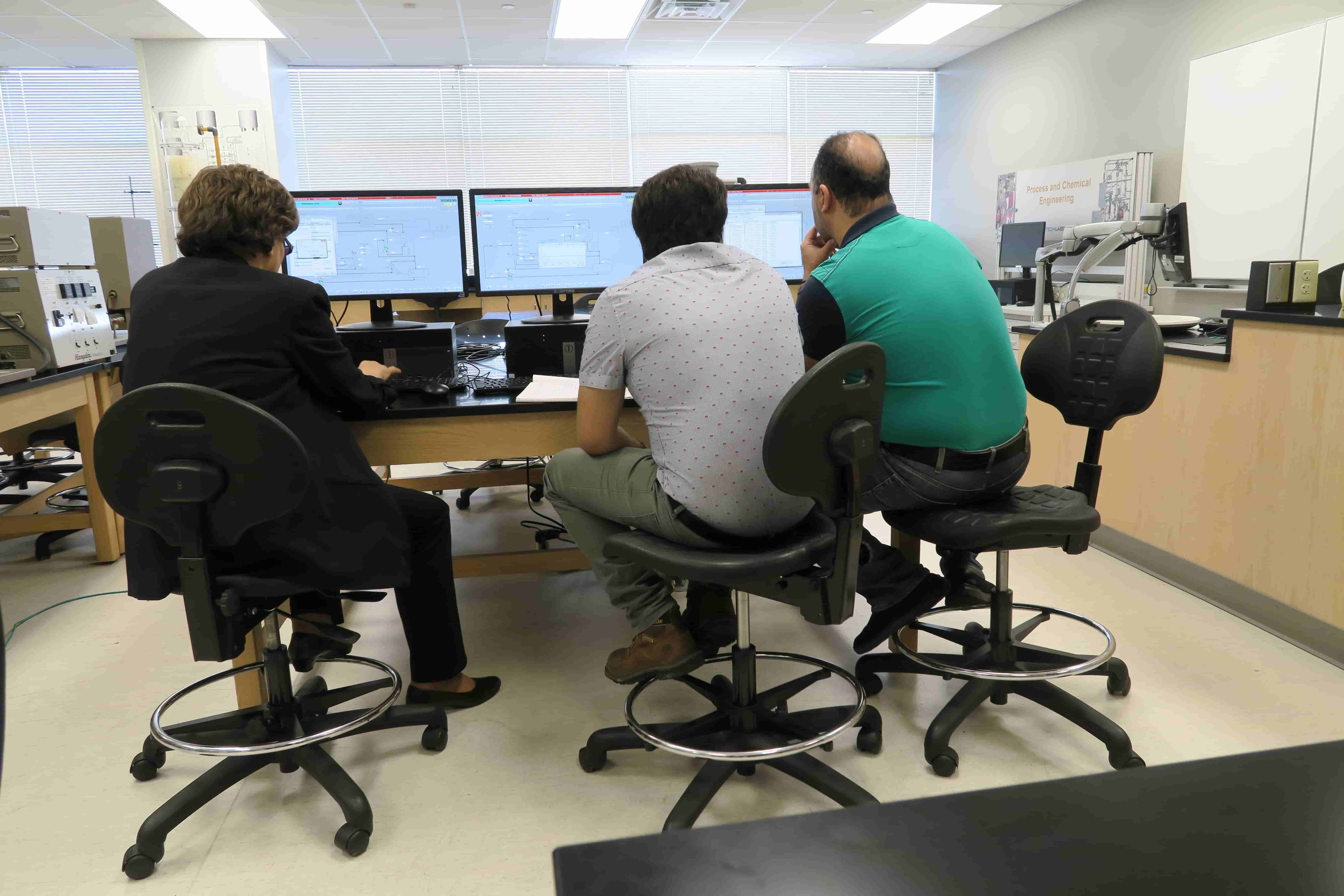 In addition to its sturdy construction, the Lucas-Nülle system offers the college several new possibilities. The key advantage over the previous solution lies in the fact that the fully programmed process control system gives a first-hand impression of the tasks performed by plant operators. Furthermore, its design is so safe that learners can use it independently without exposing themselves to danger. Nor is there any risk of them damaging the process trainer unintentionally. Another advantage is the fact that the compact process system can be started up very quickly. This allows the college to carry out practical training sessions within the allotted three hours of learning time per group.
The methodical approach stands out
The college in Houston is the first one in Texas to have such a didactically designed training system for process engineering. The system helps the students understand the fundamental aspects of a rectification unit through hands-on practice. In a short period of time, they also learn how to operate such a unit.
Planning for this ambitious project only began in spring of this year. Installation was completed in Texas by July, with a fully operational process system in place there. Houston Community College has been providing innovative training since 1971 and will continue to be ideally equipped in future.