How to operate wells with PV
Solar pumps are a special energy solution. Our "Solar Pumps" training system explains how they work.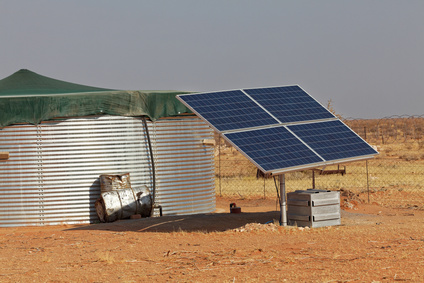 As with the supply of electrical power via microgrids, the provision of a decentralized supply of water is an important infrastructure element in many regions. Wherever an abundance of sunshine leads to a lack of water, well systems with photovoltaic-powered water pumps provide an obvious and effective solution. Lucas-Nülle has developed an extension of the Photovoltaics Trainer (EPH2) specifically for this technology.
This system facilitates the training of specialists for commissioning and maintenance of such solar pumps. The training system combines photovoltaics with a well pump. It also simulates different discharge heads, making the system suitable for use in training and development as well as for planning new well systems.