Hydraulics with UniTrain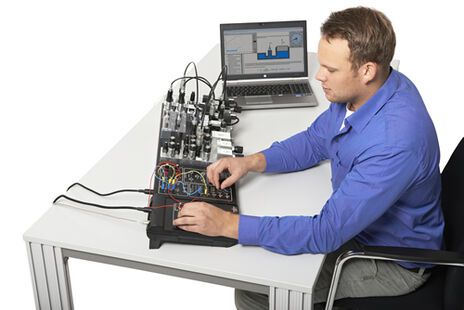 UniTrain multimedia courses on fluid power provide knowledge and skills necessary for understanding, controlling, operating and maintaining fluid power systems. With the aid of animations and numerous practical experiments using realistic systems, the various courses work through the basics, principles and properties of components in fluid power systems.
Supplementary virtual instruments in LabSoft for the courses "Pneumatics / Electropneumatics" and "Hydraulics / Electrohydraulics"
Function block editor
Pressure gauge
Path-Time diagram