IMS Factory App: Controlling a factory in augmented reality
There is a special app for the LN Learning Factory now.
Mobile devices have many advantages compared with the classic stationary PC, not least in production. Those who have their data at hand anywhere and at any time save many steps. In addition to physical flexibility, the applications on the smart devices offer numerous graphic options for improving the presentation of data in their production context. Today, many processes can already be visualized with augmented reality. The possibilities for Smart Factories are enormous.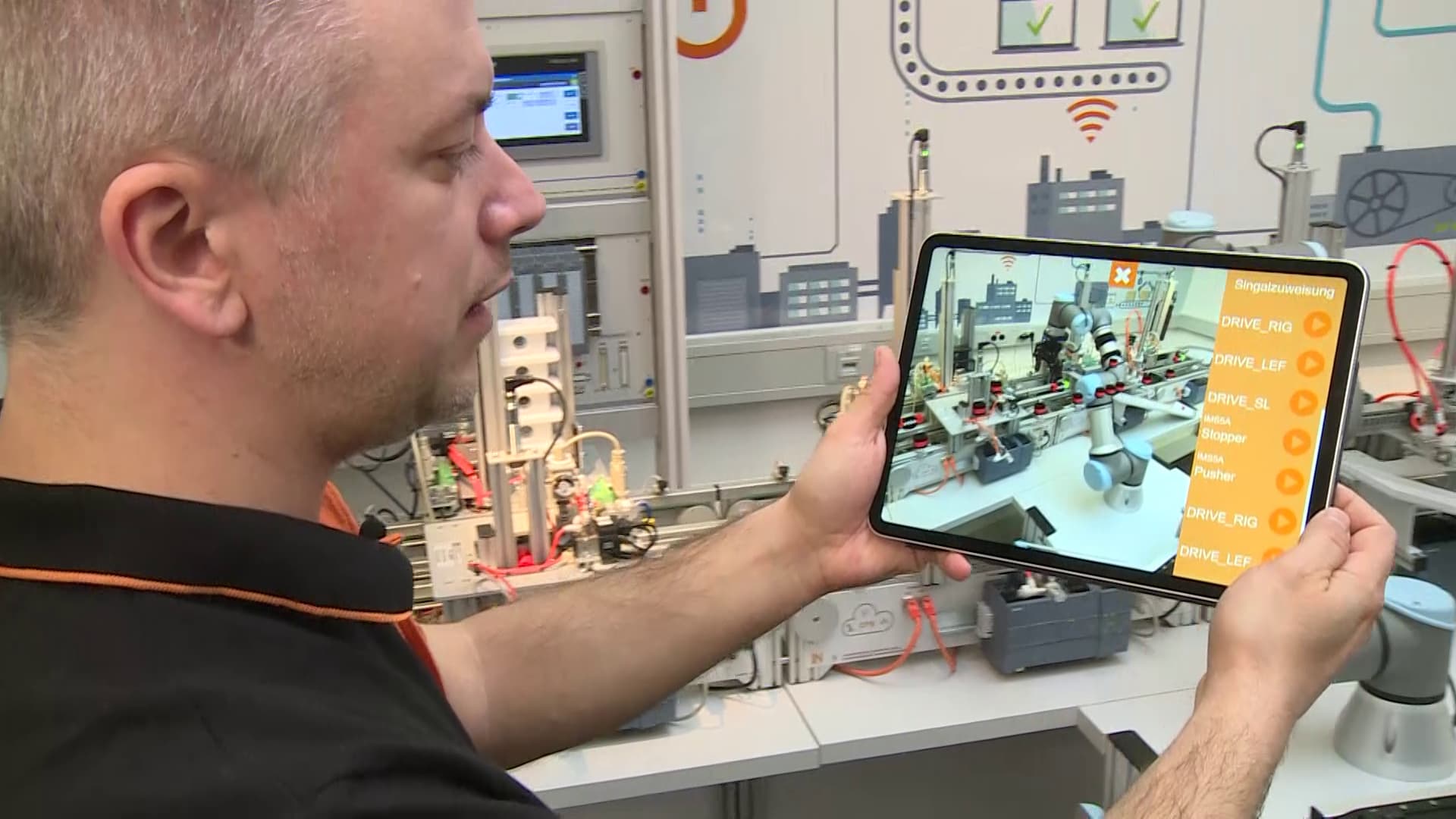 For trainees, this form of operation and maintenance will sooner or later be part of their daily routine. Lucas-Nülle has therefore now developed the IMS Factory App, a solution which enables you to teach production control with augmented reality on your learning factory 4.0 via mobile devices.
The learning app communicates directly with the PLCs via Wi-Fi and thus enables you to call up the signals from the PLC. The status of the system is thus visible on the tablet in real-time and in augmented reality. As the app and PLC communicate bidirectionally, the trainees can also control the system via the IMS Factory App. This not only makes it possible to set the signals in real time, but the users can also use the app to maintain the learning factory. 
Even if a PLC is not currently visible in the augmented reality, its status can be called up via the app. As soon as there is an error somewhere, a message window also appears immediately in the app. Last but not least, all signals can be positioned anywhere in the AR environment.
 The e-learning course with the learning contents for the IMS Factory App will be available soon and will offer the learners many practical examples for configuring and programming the Learning Factory 4.0. The application itself is available for free download in the Apple App Store now. 
Automation
Smart Factories