The 3-axis gantry robot
Flexible production in Industry 4.0
Gantry robots solve a wide range of automation tasks in industry. A similarly large number of practical projects can be implemented with a didactic room gantry in training situations. However, the new "3-axis gantry robot" from Lucas-Nuelle really fully comes into its own as a module of the Smart Training Factory.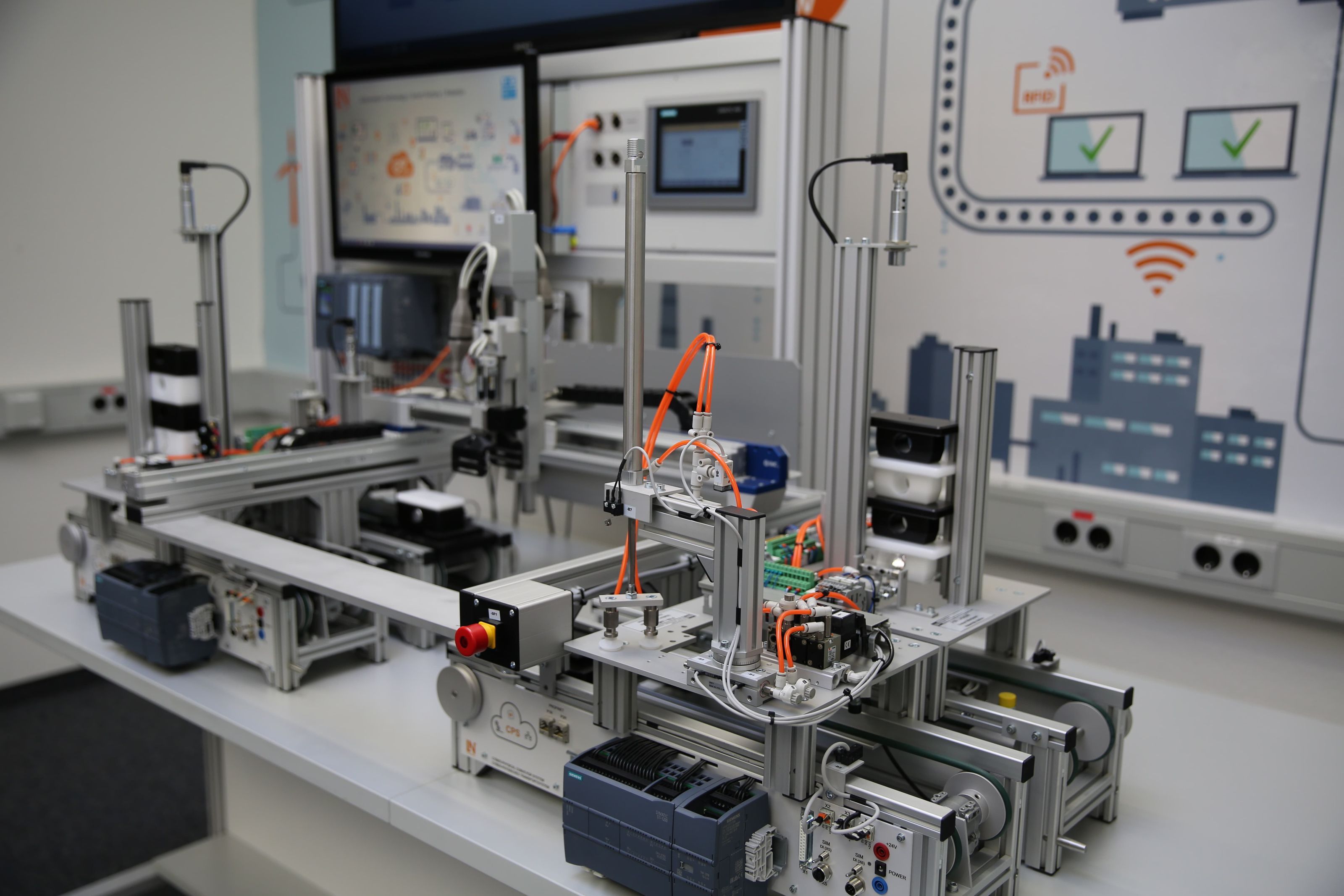 Linking the 3-axis gantry robot with Lucas-Nuelle's cyber-physical conveyor system and ERP Lab leads to greatly enhanced training possibilities as it allows you to connect up to four conveyor systems via the three-axis system. This allows a much more flexible manufacturing process to be replicated with the Training Factory, giving learners a vastly improved understanding of the individualization of production in an interconnected factory. 
Even when used independently of the Training Factory, the room gantry offers you new possibilities. For example, you can use the system to teach the basics of configuring and programming linear axes, among other things. Furthermore, practical e-learning projects enable learners to gain an understanding of real-life applications of gantry robots. A Siemens control unit allows you to control a touch panel displaying the different application scenarios. Users can solve the project-specific tasks in a practical and visual way through correct control and programming of the room gantry.