Pilot project for digital teacher training?
Lucas-Nülle talked with the federal education minister Yvonne Gebauer for NRW about digitisation in the German education system.
At LN headquarters she informed herself about the possibilities of the learning laboratories of the world market leader Lucas-Nülle. Together with the managing directors Andreas Hart and Christoph Müssener, the Minister discussed the requirements resulting from the ongoing digitalisation of almost all economic sectors.
The visit was the second step in Lucas-Nülles initiative to promote digitisation in the Rhineland and Westphalia (NRW) area, where it's headquarters is situated. One month earlier, the federal minister for economy already visited the company. There was an agreement with both politicians that the implementation of Industry 4.0 is urgently needed, both in the qualification of young trainees and in adult further training.
LN offers to support the development of pilot projects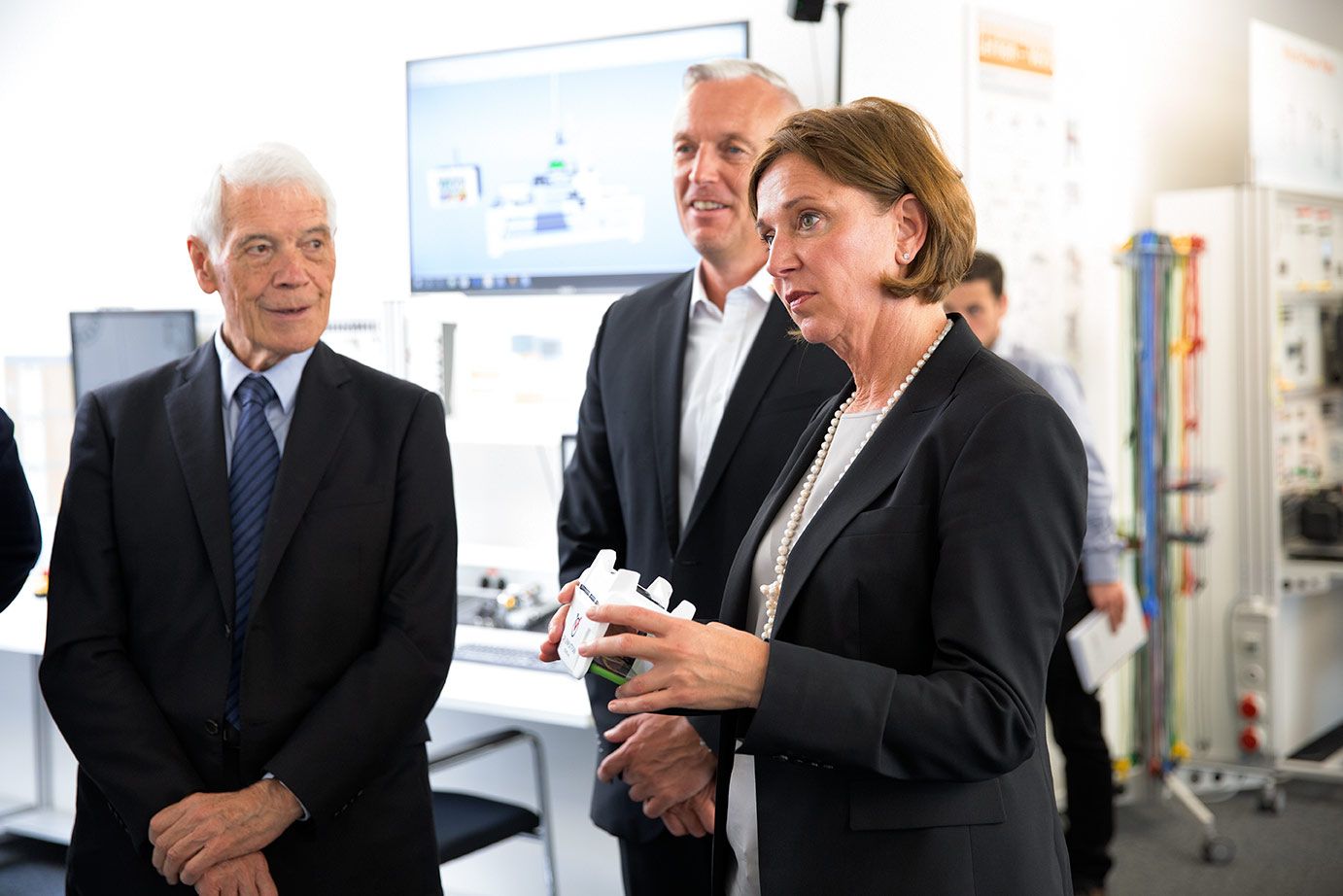 "In comparison with other German states as Baden-Württemberg or Bavaria, North-Rhine-Westphalia (NRW) risks losing touch in digitisation", emphasises Andreas Hart. More than a dozen vocational excellence centres with learning factories for industry 4.0 have recently been established in the southern federal states.
The Minister admitted deficits especially in the digital equipment of the local vocational schools. "There is no doubt that we need to improve. Pilot projects are important in order to promote digitisation in schools," the Minister said. Despite more than one billion euros that the state of NRW receives from the German government, the Minister also emphasised that time and money are scarce: "We have to accelerate the progress of digitisation. Converted to more than 6.000 schools in NRW the funds are far from sufficient".
The challenges are manifold: Above all, further training and qualification programs for teachers need to be implemented. "It is not enough to wait for the next generation of teachers. We must reduce digital scepticism and involve all the teachers," Gebauer said.
Education flagship near the company location?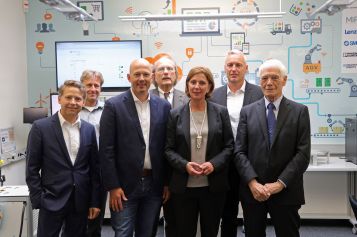 The Ministry of Education is currently drawing up a comprehensive digital strategy that describes fields of action and outlines the state's plans. It identifies three central fields of action: Pedagogical concepts, educational equipment and teacher training.
Managing Director Andreas Hart assumes that Minister Gebauer will incorporate the suggestions and solutions into her strategic considerations. "We are ready and have the blueprints for the digitisation of technical vocational training in our drawers", Hart advertises, "we are excited to realise a flagship for digital education right here on our doorstep."