A CPS that lives up to its name IN
6 reasons why the cyber-physical conveyor belt (CPC) provides the ideal basis for your Smart Factory training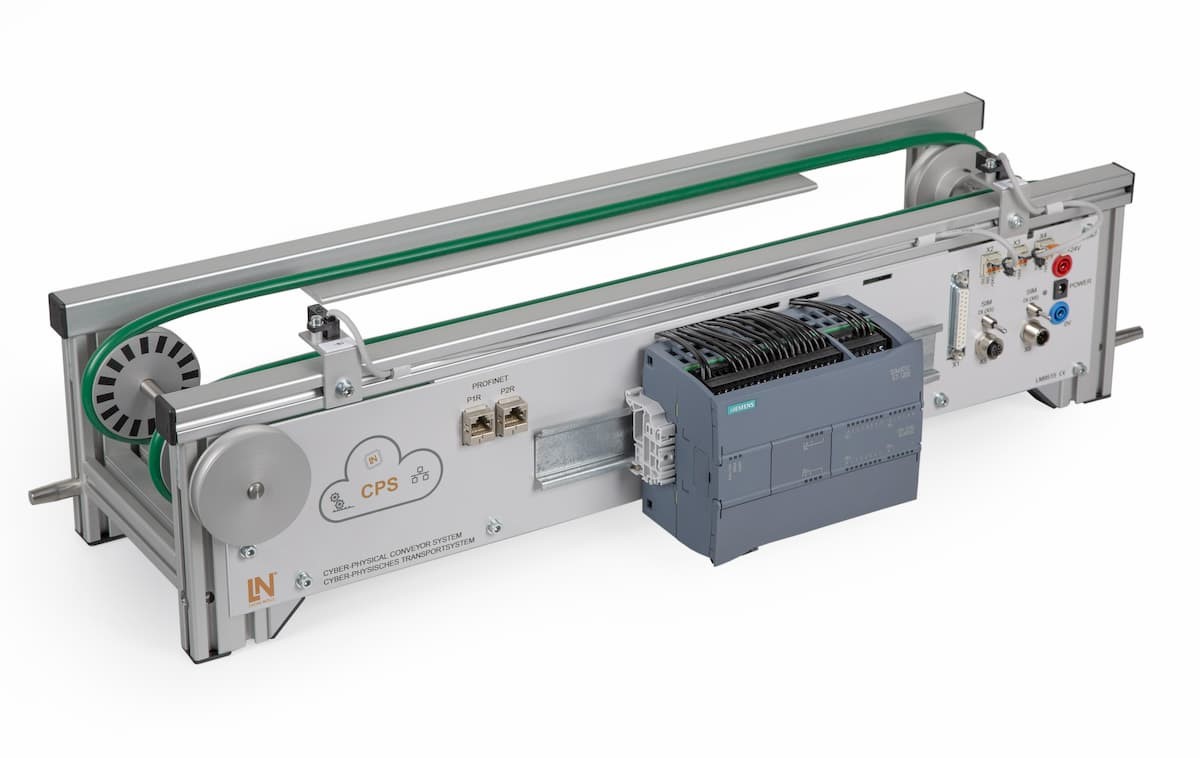 In the era of digitalization, the term 'cyber-physical' sometimes mutates into an advertising expression. In an effort to develop training solutions for the automated economy, systems are marketed as cyber-physical which do not adequately correspond to the concept behind the term. Because creating a cyber-physical system (CPS) involves more than simply connecting an existing machine to a PLC.
In a cyber-physical conveyor system (CPC), the control hardware is a fully integrated element. This means that the sensors supply the data directly to the controller, which in turn directly controls the actuators. Only then does the CPC become an actual CPS that can be sensibly integrated into a larger network – like the Lucas-Nülle Smart Training Factory.
6 REASONS
1 OPEN INTERFACES

It makes sense to begin CPS training on a single segment. But a detailed understanding of the Smart Factory can only be gained on a complex overall system. The integrated CPC controller has open interfaces that allow additional sensors and actuators to be connected and thus expand the CPC. You can also add other technologies, for example RFID systems or IO-Link.
2 EXPANDABLE WITH OTHER SYSTEMS
The integrated controller makes it possible to use the conveyor system as the basis on which other processing stations can be superimposed. You can therefore use the CPC to create cyber-physical systems with different tasks. Transform the CPC into different production segments with distinct functions and processes, gradually increasing the degree of complexity of the training.
3 FLEXIBILITY IN TEACHING THE BASICS OF DIFFERENT CONTROL SYSTEMS

Users can control the belt by programming a Siemens PLC or, alternatively, use a microcontroller, a Siemens LOGO or the Lucas-Nülle PLC (UniTrain). These then take over control of the belt together with sensors and actuators.
4 RECOGNIZES WORKSTATIONS AUTOMATICALLY
Configuring the system so that it recognizes workstations automatically and then immediately executes the right process.
5 UNDERSTANDING COMMUNICATION AND NETWORKS

The system makes it clear why we are integrating a CPS into a network. By means of data transfer, we can see which sensors have which readings, anywhere and anytime. This gives us a picture of the system's current status so we can learn from the data and improve production efficiency in the future.
6 Das CPS über ein MES steuern
The MES is an essential part of any Smart Factory training. It triggers the processes in the individual cyber physical systems and thus directs the entire production process. By integrating the CPC with an MES, users take the step from a CPS to a fully interconnected Smart Factory complete with ERP system and Webshop connection.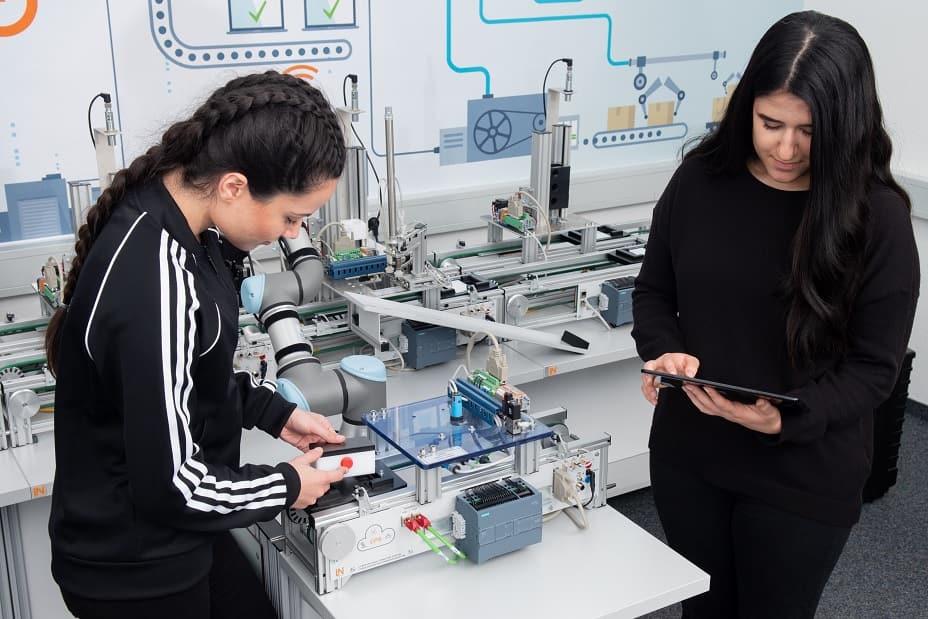 Automation
Smart Factories