European Championship for Young Professionals
Lucas-Nülle is partner of EuroSkills 2018 in Budapest
Lucas-Nülle supports the EuroSkills competition in the disciplines of refrigeration and air conditioning technology. LN provides the latest training equipment for this purpose: All trainees demonstrate their knowledge with the new Split Air-Conditioning Trainer by Lucas-Nülle.
"The competitions are a tremendous opportunity for trainees to achieve success if they perform to the best of their ability. This is a huge image boost for vocational education and training, which is why we are supporting it," says Christoph Müssener, managing director of Lucas-Nülle. The competitions change the young people, encouraging and challenging them, offering enormous learning potential and enabling them to develop into top skilled employees.
Lucas-Nülle has set itself the task of specifically promoting the growth sector of refrigeration and air conditioning technology in order to generate new professionals.
EuroSkills e.V. is the funding initiative for European professional competitions. As a sustaining member Lucas-Nülle shares the enthusiasm for the idea. At EuroSkills, young people present their professional disciplines and compete with the best talents for the title of European Champion. Who represents Germany in the EuroSkills will be decided in the national performance competition.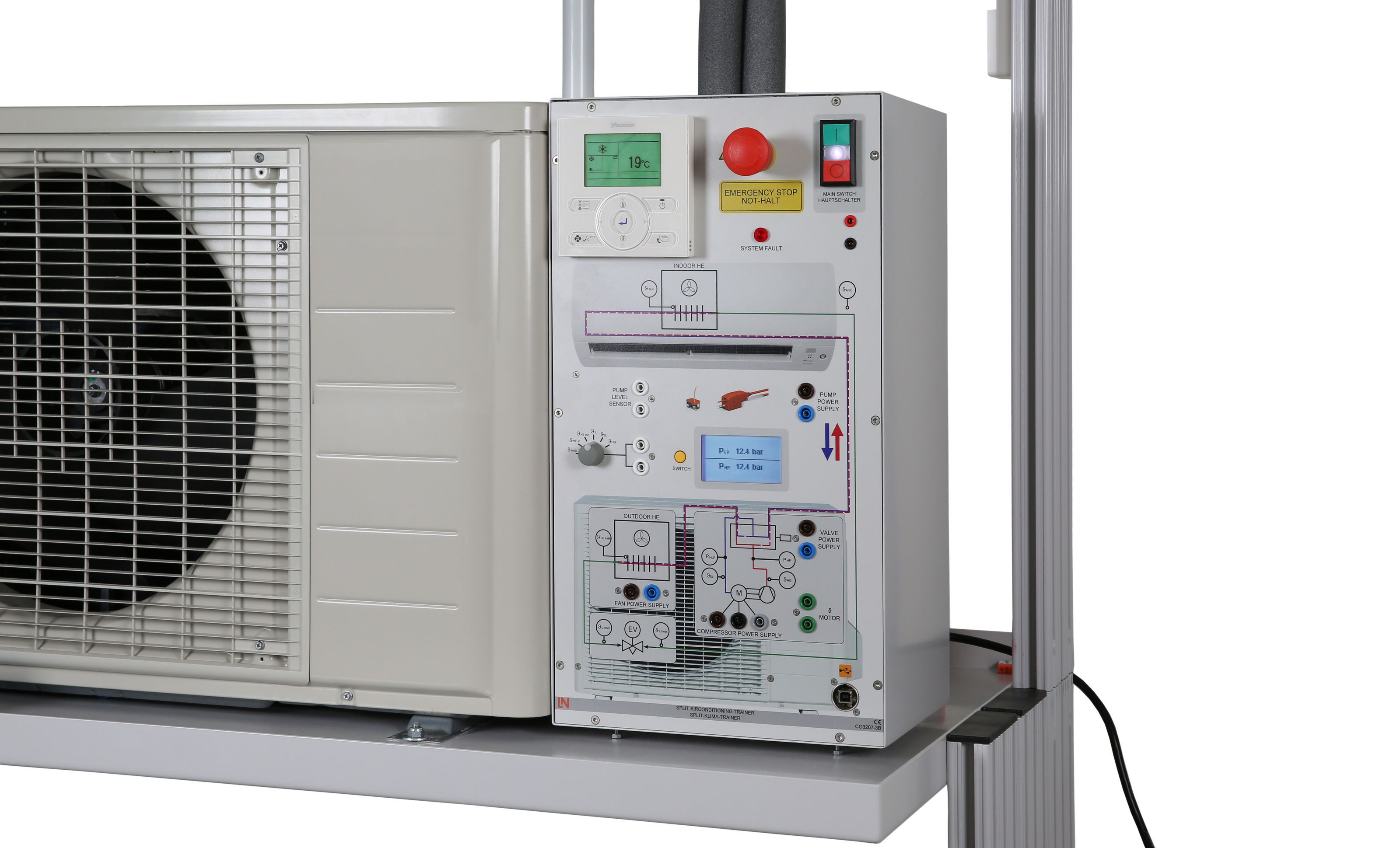 Air Split-Conditioner Trainer by Lucas-Nülle