LN Training Concept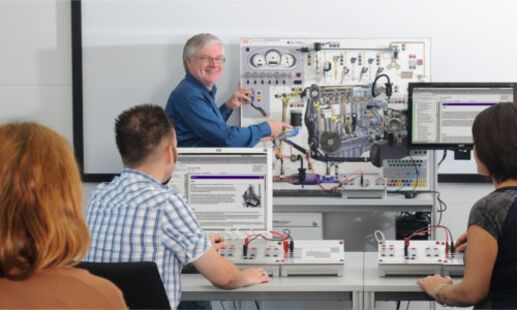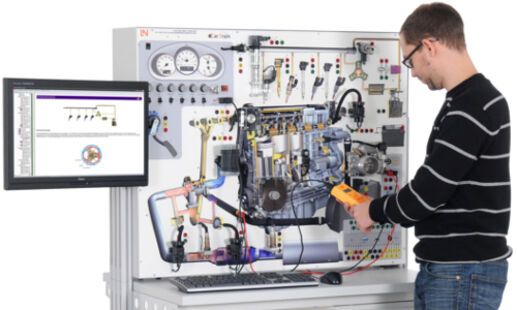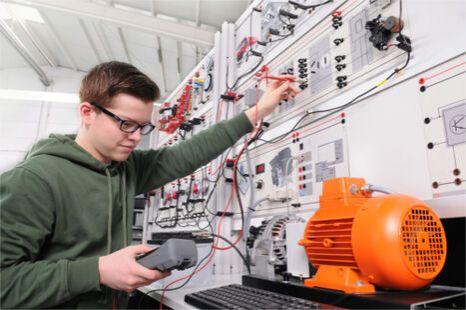 LN Training Concept
To enhance the individual learning curves of every trainee, Lucas-Nülle offers a variety of training systems. This is how the individual topics of vocational and advanced training in automotive technology can be optimally and efficiently taught. At the focal point of our system is the link between experiment hardware and training software. This is our way to break down any hurdles which may be perceived to differentiate our training systems from real motor vehicles.
Four separate system groups can be operated as desired, in combination or on their own. For the area of automotive technology the following three system groups are on offer:
UniTrain
CarTrain
Training panel system
Digital integrated trainings vehicle
The need for three different systems lies in the complexity of the subject material to be mastered along with the level of knowledge of the trainees. The UniTrain-I system is suitable in particular for teaching the basics. Single topics in automotive technology are mapped out and taught using numerous experiments. The CarTrain or the training panel systems are designed for the study of whole system groups, as can be found in the area of engine management, for example. Trainees can investigate the individual sensors and actuators and focus on fault finding and fault elimination. Afterwards they can try out what they have learned on a real vehicle. It doesn't even matter what system you choose. Every one is supplied with an expansive multimedia course. The course is conceived in such a way that trainees can work through the material on their own. They learn the theory and what they have learned can be monitored by means of test questions. Theory is not all that is covered, though. All the experiments have instructions which are illustrated by animations. Each of the experiments also has a set of questions to help evaluate the conclusions.