Soldering stations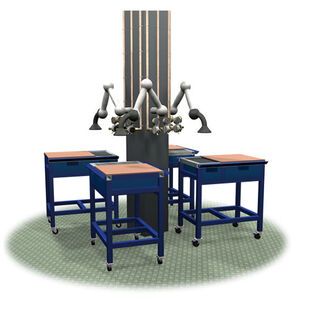 Soldering stations
Those technical soldering skills which are important for refrigeration/air conditioning technicians are to be taught at soldering stations. Beginning with basic handling of metals and extending to the manufacture of small components with soldered and flared connections, all the essentials of brazing and soldering with copper piping can be taught in the soldering workshop.
The equipment in the soldering stations includes local extraction fittings, gas supply equipment along with work benches and soldering equipment.
The following prerequisites for operation of the workstations need to be fulfilled within the building where they are located:
Central extraction and filtering system for connection to the soldering columns
Central gas supply for soldering work and checks for gas-tightnesss to be connected to the soldering columns
Lucas Nülle GmbH is happy to provide advice according to your needs.