CGC 1 Grafcet Lab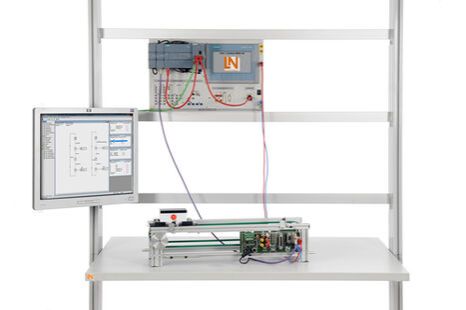 CGC 1 Grafcet Lab
GRAFCET is a graphic specification language defined in EN 60848 for the description of sequential control systems. It succeeds the previous function block diagram language defined in DIN 40719 and is mainly used in automation, chemical engineering and process engineering.
GRAFCET is similar to the sequential function chart (SFC) language previously specified in EN 61131 for programmable logic systems but is defined at a higher level of abstraction to enable its use as a technology-independent specification language for planning and description of sequential control systems.
The Grafcet Lab process engineering control system enables the graphical entry of GRAFCET plans. The built-in Soft PLC converts such plans directly into actual (sequential) control systems. Current status information about the sequential control system is displayed in colour-coded form for monitoring purposes in a special GRAFCET view.